Details
Tanya Berry selects black cotton for this charming blouse. Applied to the yoke, an intricate fishnet is crocheted by hand, and flowers flow around the hem to border the short butterfly sleeves. The smock slips over the head.
Gift Info
Free Gift Wrap? Yes
Premium Gift Wrap? Yes
Customer Reviews
Purchased this? Leave your review.
Meet the Artist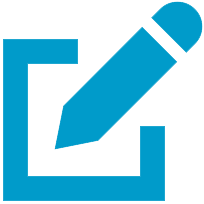 Write a review
"From the fabric to the technique, including the decorative trim, all these put together bring out the uniqueness of India."
"Hi, I'm Tanya Berry from Bangalore, which is aptly known as the 'Garden City of India' because of its beautiful flora and fauna. My maternal grandparents, being coffee planters, introduced me to Coorg (in Karnataka), where they still grow coffee, cardamom, pepper, etc., all the Indian spices known the world over.

"My parents have been so supportive of me and my sister, that I just cannot thank them enough for allowing us to follow our dreams. They let us grow as individuals, and encouraged us to pursue whatever we wanted in life.

"Ever since I can remember, I have always been fascinated with vibrant colors and often visualized them in my designs. I began to design my own clothes when I was in school, at which time we were already living in Delhi.

"Indian weddings are very colorful and people often wear designer dresses and elegant saris, so every time I got a new dress, I would be very critical and study what changes I could do to make the cloth different.

"When I was in college I met a couple of designers and I could so see myself often in their company. I took design and craft courses while I was in college, so that I could broaden my creative skills. Work was a good experience, where I was able to refine my artistic talents.

"I have always known my calling to be a fashion designer, but it wasn't until I got married that I started full time. I needed to balance my time between work and home, so I thought of starting my own workshop. My husband was very supportive and always encouraged me in every little thing that I do. He was the one behind my first exhibition and I think I would not have been able to pull it off had it not been for him.

"At first it seemed like a daunting task to design many garments and look for assistance. When I completed my first collection, I was nervous and skeptical as I didn't know what kind of response I would get. But when people started approaching me to tell me how they appreciated my work, I was overjoyed. This was my high point! During this exhibition I got a lot of orders and this is how my journey started. To me, it meant my hard work was paying off, and together with the help of my husband, parents and sister, my work began to prosper. Today, when people return to tell me they love my designs and wear them, I feel such a burst of confidence that it propels me to continue.

"With the birth of my first child I was not able to devote much time to my work. I had mixed feelings, because on one hand the joy motherhood was exhilarating, but on the other, not being able to dedicate enough time to my work was upsetting. I was torn between the two, but with the constant encouragement from my husband and family, I was able to come through. I realized that such is life, and I have learned to look at the brighter side of things and balance my responsibilities. I feel certain that good things await me in life.

"My style and designs are highly inspired by the vibrant colors of India, which I believe can be perfectly teamed-up with western clothing. Starting from the fabric to the technique, the embellishment of a piece and accessories, all these put together bring out the uniqueness of India.

"Embroidery has been the most traditional of art forms in India. Ladies developed motifs to give to their daughters or prospective husbands. I use a lot of traditional embroidered motifs on my contemporary designs as a way of honoring India's roots.

"I really wish to thank Novica for inviting me to exhibit my designs on your website. I feel very happy, as it makes my collections accessible to people all over the world. I feel the opportunities are endless now, thanks to this a platform."