Details
India's Devji Premji works with natural wool for the design of this red scarf. Woven by hand on a traditional loom, the muffler is adorned with grey, green, and blue symmetrical patterns woven with rayon. The fringe is finished by hand.
Natural, untreated wool yarn may result in semi-coarse textures.
177.8 cm L x 35.6 cm W
70" L x 14" W
Gift Info
Free Gift Wrap? Yes
Premium Gift Wrap? Yes
Meet the Artist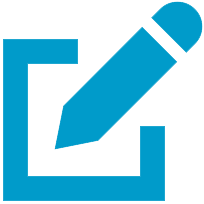 Write a review
"Before only the men would weave and the women did the wefting, warping and spinning of yarns... But these days, women have started weaving and it is no longer a male-centric work."
"I come from the beautiful village of Bhujodi, a major textile center in Kutch, where the vast majority of the people are involved in textile handcraft production. Here you can meet weavers, tie-dye artists and block printers, most of who belong to the vankar or weavers community. Some people are into farming and cattle rearing, but mostly into weaving. I grew up in a weaving family. Both my father and grandfather were weavers.

"I think I started learning the art of weaving when I was barely 12-13 years. This family tradition has been going on for many years and has been handed down from generation to generation. The tradition of weaving in our community has existed here for many years. I remember my father and grandfather used to weave plain blankets earlier and slowly the use of color threads came in.

"My grandfather used to tell us stories from back in the day, when they would get wool for weaving from the Rabari people, a pastoral community, and in return they would give them woven blankets and shawls. They would then do their traditional embroidery work on the shawls and blankets.

"I studied up to 12th standard and could not study further since I was the eldest in the family, and my college was very far away. Even then, I studied one year at college, which was 12 kms away from my village. I had to ride my bicycle to college which meant there wasn't enough time left to help my father, so I had to give up my studies to be able to give my time to my family's craft.

"Before, only the men would weave and the women did the wefting, warping and spinning of yarns. The fringes were also done by women. But these days, women have started weaving and it is no longer a male-centric work. This is a good move as I feel every one, male or female, should be given equal opportunity.

"In fact, my wife was not a weaver when she married me. I taught her how to weave and today she is a National Awardee. It is a great honor for me. I am also proud to mention that my family has a long list of national awardees:

"My father, Premji Bhai, was awarded with National Merit certificate in 1991 and then the Shilp Guru award in 2005. In 1995, my brother Hiraji received a National Award for weaving, in 1997 and I was honored with the National Award. In 2000 my brother Chaman received the National Merit Award and the following year he got a National Award. Then, my younger brother Damaji got a National Award in 2006 and last but not the least, my son Hansraj was also honored with a National Award in the year 2008.

"It feels amazing to see how our work is appreciated, and this has really helped us in getting recognition in India as well as abroad. Through the government we have received the opportunity to exhibit and demonstrate our craft in many countries including UAE, Brazil, Canada, Thailand, South Africa, and Russia. It feels great to be a part of such rich family legacy."